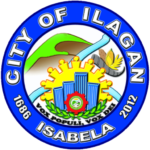 SERVICES OFFERED
Issuance of accountant's advice
Process disbursement vouchers/ payroll
Securing requirements for loan purposes & other claims
Securing certificate of withholding taxes
Barangay Transactions
SERVICE SPECIFICATIONS
Vision: In harmony with the LGU Corporate vision and mission. The Municipal Accounting Office aspire for the LGU as an abiding organization where accountable officers work within the parameters of accounting/auditing principles and law.
Mission: To maintain records and provide accurate information as a basis for effective fiscal decision and provide effective control of acts of public bodies and offices for smooth operation of the municipality.
City Accountant's Qualifications, Powers and Duties 
No person shall be
appointed accountant unless he is a citizen of the Philippines, a resident
of the local government unit concerned, of good moral character, and a
certified public accountant. He must have acquired experience in the
treasury or accounting service for at least five (5) years in the case of the
provincial or city accountant, and three (3) years in the case of the
municipal accountant.
The appointment of an accountant is mandatory for the provincial, city and
municipal governments.
(b) The accountant shall take charge of both the accounting and
internal audit services of the local government unit concerned and
shall:
(1) Install and maintain an internal audit system in the local
government unit concerned;
(2) Prepare and submit financial statements to the governor or
mayor, as the case may be, and to the sanggunian
concerned;
(3) Apprise the sanggunian and other local government officials
on the financial condition and operations of the local
government unit concerned;
240
(4) Certify to the availability of budgetary allotment to which
expenditures and obligations may be properly charged;
(5) Review supporting documents before preparation of
vouchers to determine completeness of requirements;
(6) Prepare statements of cash advances, liquidation, salaries,
allowances, reimbursements and remittances pertaining to
the local government unit;
(7) Prepare statements of journal vouchers and liquidation of the
same and other adjustments related thereto;
(8) Post individual disbursements to the subsidiary ledger and
index cards;
(9) Maintain individual ledgers for officials and employees of the
local government unit pertaining to payrolls and deductions;
(10) Record and post in index cards details of purchased
furniture, fixtures, and equipment, including disposal thereof,
if any;
(11) Account for all issued requests for obligations and maintain
and keep all records and reports related thereto;
(12) Prepare journals and the analysis of obligations and
maintain and keep all records and reports related thereto;
and
(13) Exercise such other powers and perform such other duties
and functions as may be provided by law or ordinance.
(c) The incumbent chief accountant in the office of the treasurer shall
be given preference in the appointment to the position of
accountant.