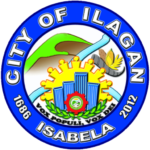 SERVICES OFFERED
Legal counseling/ advice
Mediation/ consultation/ confrontation
Issuance of various legal documents
Rendering legal opinion
SERVICE SPECIFICATIONS
Vision: This office is envisioned in providing adequate, satisfactory, and effective legal assistance, legal support, and guidance to the City Government of Ilagan for it to serve well the City and the constituents with utmost responsibility and accountability.
Mission: The City Legal Office undertakes to Accomplish the following:
To extend legal assistance to various marginalized and underprivileged Ilaguenos addressing their concerns and queries.

To be in forefront in providing legal guidance and assistance to all departments and subdivisions of the City Government of Ilagan;

To extend in reviewing the proposed ordinance and resolutions passed by the Sangguniang Panlungsod and City Barangays;

To help for the preparations of various contract, agreements and other legal documents involving the City Government;

To counsel concerned/effected employees with legal problems involving /effecting their work;

To prepare complaints and represent the City Government in all suits;

To conduct legal researches and render legal opinions on any question of law concerning the governance and interest of the City of Ilagan;

To investigate or cause to be investigated any local official or employees for administrative neglect or misconduct in office and recommend appreciate action to the City Mayor.